Paneer or Indian cottage cheese is a fresh and soft non-melting cheese. Paneer can either be bought off the shelf from a dairy store or a supermarket or you can prepare Homemade Paneer in easy steps. I am going to provide you step-by-step instructions to make Paneer at home.
It is made by mixing lemon juice or vinegar in hot milk. Which then curdles and forms a curd called chhena. Then this chhena is poured into a colander lined with muslin cloth or cheesecloth. All the whey drains out, then it is wrapped with the same muslin cloth and kept under a heavy object for a few hours. Once it sets completely, cut it into cubes and use in any curry of your choice. Or you can make some easy paneer tikkas.
Ingredients:
1 litre whole or full-fat milk
1-2 tbsp lemon juice or vinegar
Instruction to make homemade paneer
Pour milk in a pot and heat it over medium flame. Once it comes to a boil, lower the flame and pour lemon juice or vinegar. You can use either of the two, just make sure you add it little at a time (mixed in 2 tablespoon water in them).
After adding the lemon juice stir the milk well and wait for it to curdle. If it doesn't curdle then pour another tablespoon of lemon juice.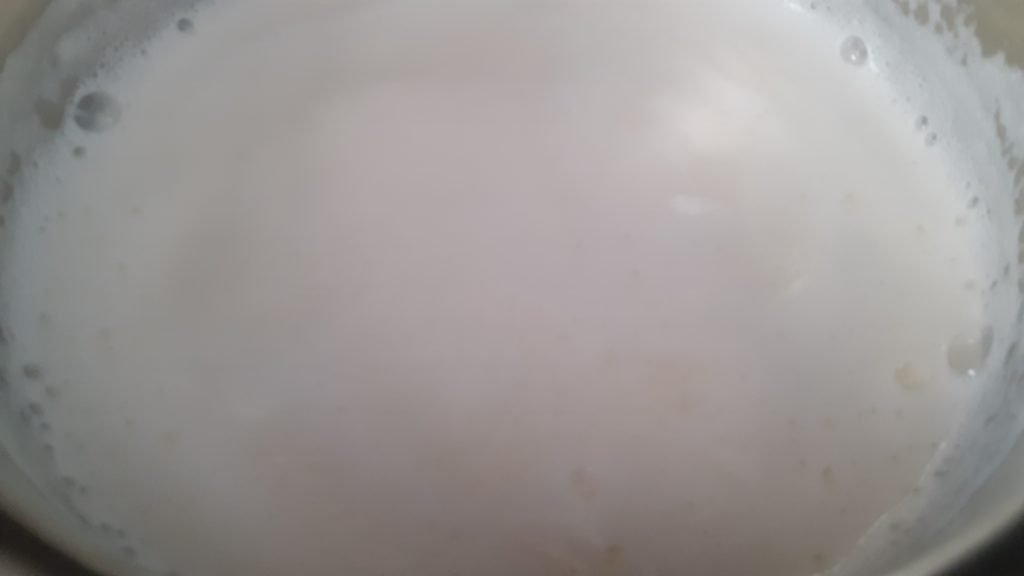 As soon as the milk curdles, turn the flame off and transfer the coagulated milk or chhena into a colander which is lined with a muslin cloth. Rinse it with cold water to stop the cooking process. This will also help in removing the acidity from the chhena and ensure it remains soft.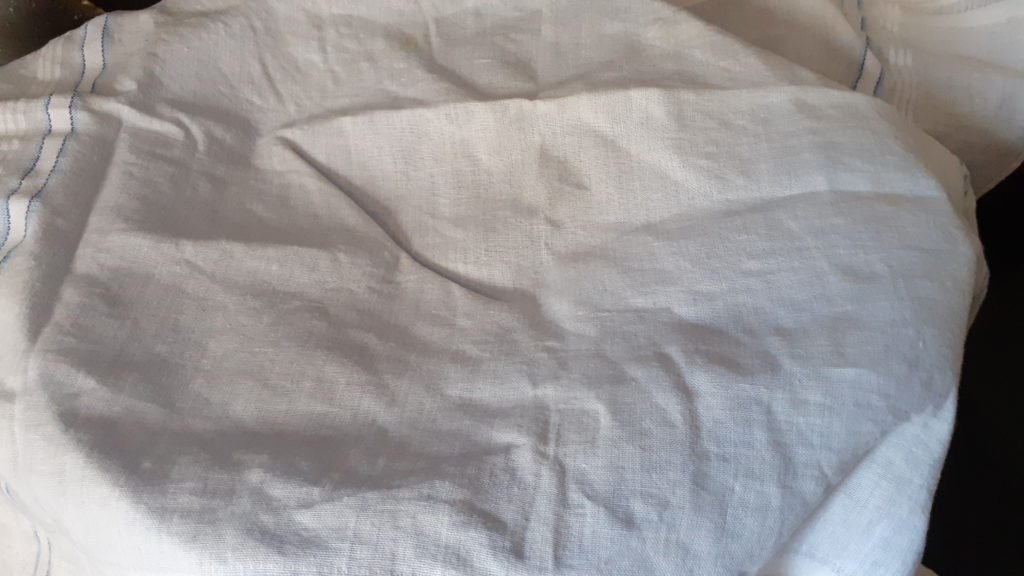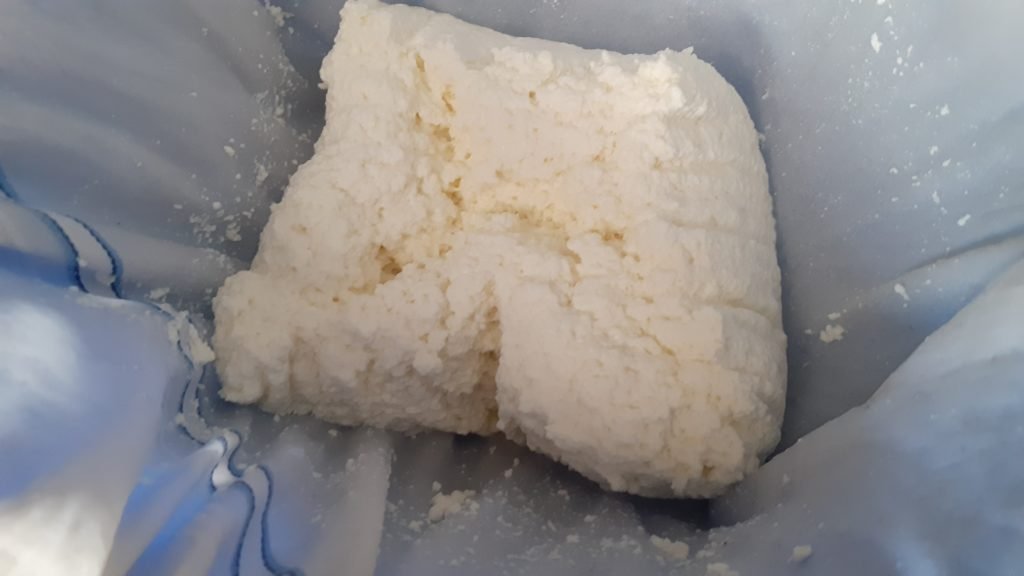 Squeeze and drain all the water, and keep it for 15-20 min (so the excess water is drained).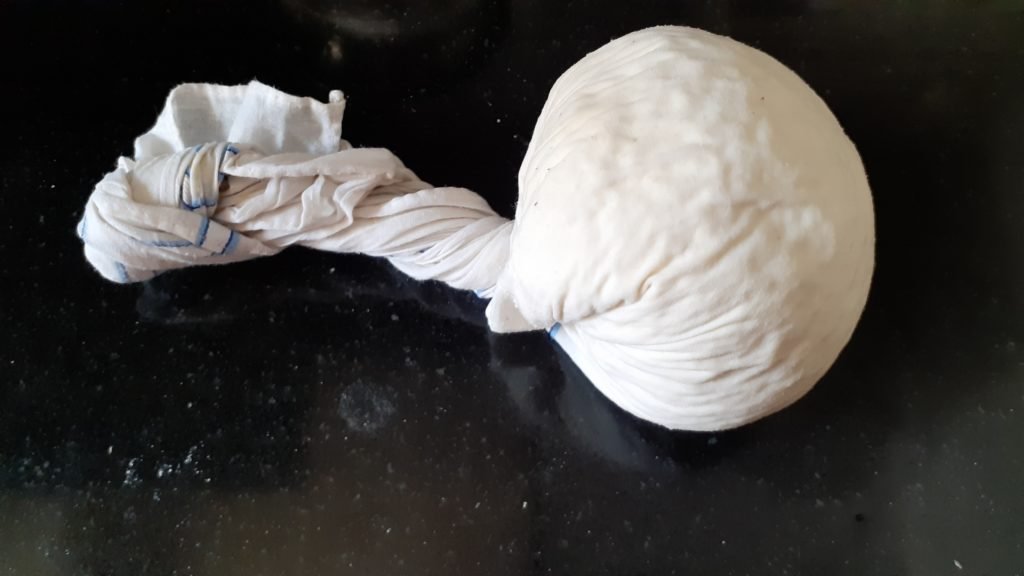 After that open the cloth and tightly wrap it around the chhena like shown in the picture. Then place it on a plate.
Add another plate on top of the wrapped chhena. Then place a large bowl filled with uncooked rice on top. You can actually use any kind of weight in this step. If you like then you can use a heavy mortar and pestle, a marble chakla (Indian rolling board) or a heavy pot.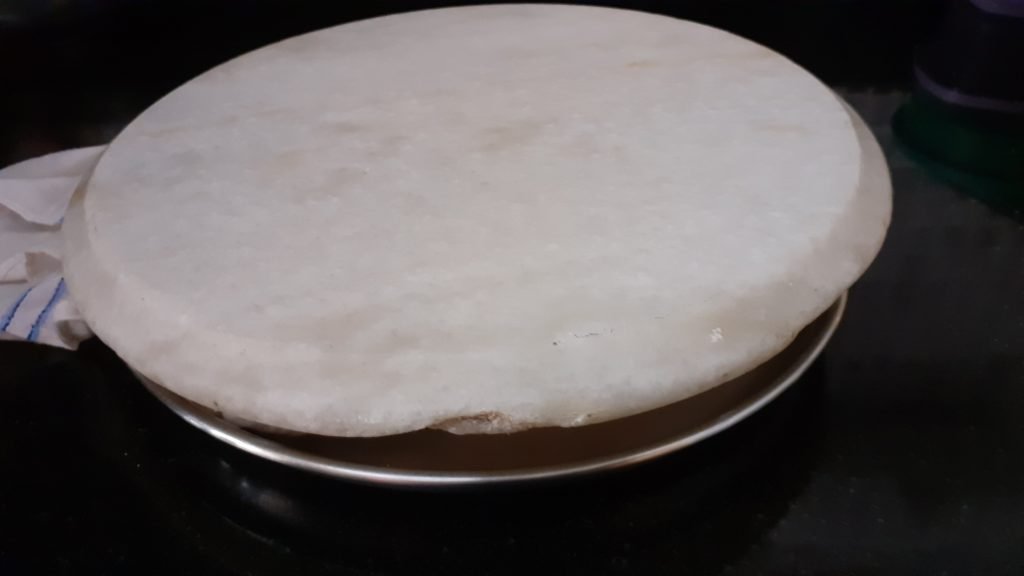 Allow it to rest for 4-5 hours. After that remove the cloth. Homemade paneer is ready to use.
Recipe Notes:
To make homemade paneer, you should always use fresh and full-fat milk. Using low-fat or stale milk will affect the quantity and quality of the paneer.
To make soft paneer, always add the lemon juice after the milk comes to a boil. Pour it little at a time. And as soon as the milk curdles completely, turn the flame off. Make sure you don't boil it after it curdles. Or else the paneer will become firm.
After rinsing the chhena with cold water, squeeze out all the whey or water. Let it sit in the colander for 30-40 minutes. This will ensure all the excess moisture is removed from the chhena. And will help the paneer set well.
To store the paneer in the refrigerator, take a bowl filled with water and dip the paneer in it. Make sure it is fully submerged. This will prevent the paneer from drying out and will keep it soft and fresh. After every two days, drain the water and refill the bowl with fresh water. By using this technique you can easily store the homemade paneer for up to a week.
Whenever you want to use it, drain the water, cut the paneer into cubes and add it to the dish. Just keep one thing in mind that you don't overcook or overmix, as the paneer cubes might break.
For more recipes visit us at https://indianrecipestreasure.com/
For kadhai Paneer : https://indianrecipestreasure.com/kadhai-paneer/
For Palak Paneer : https://indianrecipestreasure.com/palak-paneer/