About Me ……..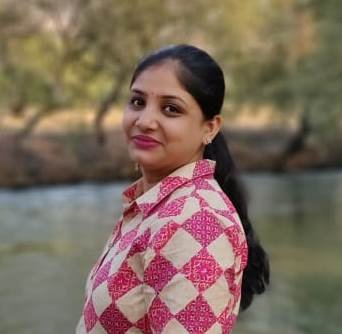 Welcome!
I am Aditi Mathur and I created Indian Recipes Treasure to share delicious, delectable and splendid variety of recipes from the treasure of India.
I am a freelance Digital Marketing professional with an experience in building & implementing digital strategies to transform businesses. I chose to be a Digital Marketer as it brings a new challenge every day and I use my creativity & passion to make digital journey of my customers/businesses to succeed.
Creativity & curiosity combined together make me a good cook as well! I have two young kids at home who always challenges me to make something special in their meals. Believe me it's a big challenge to live up to their expectations!
"Indian Recipes Treasure" is my small effort to bring & present variety of cuisines from the treasure of India, with its diverse culture and ethnicity there is abundance of food varieties that can be prepared. I am forever seeking the truth about all types of foods out there and the true meaning of a healthy and happy lifestyle. I am not a nutritionist, nor a professional chef, but I don't believe you need a degree to have knowledge on subjects you are passionate about.
Follow me on Facebook, Instagram, YouTube & Twitter for updates on new recipes and useful tips. Thank you so much for sticking around and don't hesitate to get in touch if there is anything in your mind.
Thank You!